La verrerie de Biot ®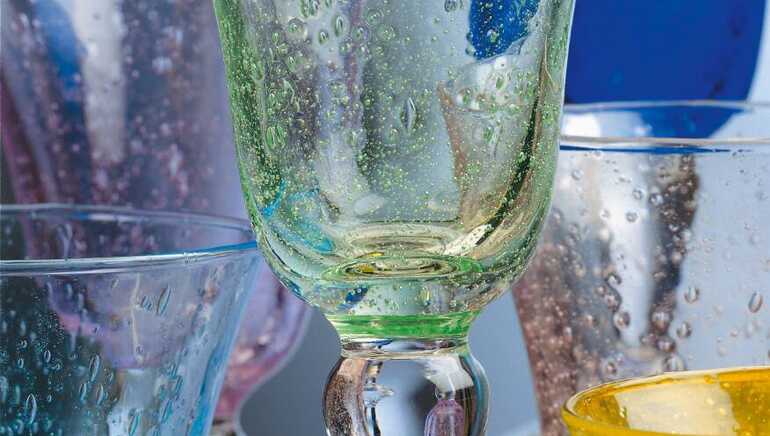 Created in 1956 by Eloi Monod, La Verrerie de Biot ® invented 'bubbled glass'. It has obtained the 'Entreprise du Patrimoine Vivant' (EPV) label, a mark of recognition of rare know-how.
Verrerie de Biot uses the original self-invented material called 'bubbled glass'. It is home to the International Glassware Gallery, exhibiting the creations of 32 internationally famous artists, but also to Jean-Claude NOVARO Gallery, which hosts creations by the master glassblower. It also offers discovery courses with a master glassblower upon reservation.
Glasses, carafes, candlesticks, vases: from La Verrerie de Biot® come only objects that have the breath of precision and the rarity of what is not repeated, reproduced. Glasses, carafes, jugs from La Verrerie de Biot® are the joy of a table set and the pleasure of meals pleasantly shared.
Depending on the season and on master glassmakers' mood, the products are available in all colors: pink sand, linden, amethyst, Persian blue ... for glasses, carafes, pitchers, bottles.
Contact par
mail
* Required fields
Report a problem with this establishment
* Required fields