Biking at the Coquillade
Le Perrotet - Chemin de la Coquillade 84400 Gargas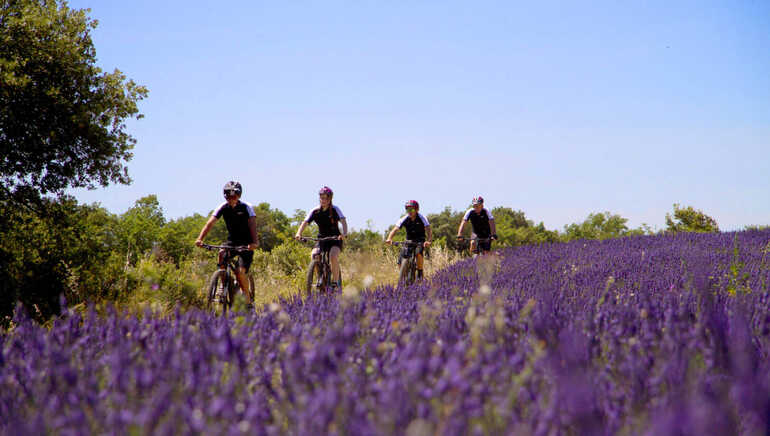 Le Perrotet - Chemin de la Coquillade 84400 Gargas
La Coquillade is the ultimate bike-friendly venue for seasoned cyclists and recreational riders alike. A full range of services and facilities is available. Choose the bike rental that suits you to explore the best of the Luberon countryside.
Au grand air, vous prendrez plaisir à découvrir la région grâce à la célèbre marque Suisse BMC. Découvrez les magnifiques chemins bordés des carrières d'ocre du Roussillon, le charme du Luberon, mais aussi sa flore et sa faune. Circuits sportifs ou culturels, tout est possible. Les plus sportifs auront la possibilité de partir en VTT ou vélo de route et de réaliser la mythique ascension du Mont Ventoux, mais aussi les cols des Monts du Vaucluse (Murs, la Liguière, Lagarde d'Apt….)
Notre offre :
vélos de route et VTT BMC, VTT et VTC électriques, vélos pour enfants, accessoires (casques et chaussures pour pédales automatiques selon disponibilité, offre limitée).
Contact par
mail
* Required fields
Report a problem with this establishment
* Required fields