Le Somail, Canal des 2 mers à vélo © Grand Narbonne - Christophe Baudot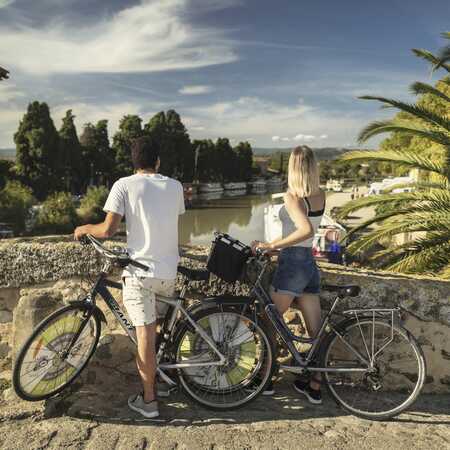 Cyclistes au Somail © ibgfolio ADT de l'Aude
south
The village of Le Somail
Carpe diem at "Le Somail"
Between Narbonne and Carcassonne, the charming hamlet of Le Somail, a port on the Canal du Midi, feels unchanged down the centuries. It has retained a variety of buildings dating back to the construction of the canal designed by brilliant 17th-century engineer Pierre-Paul Riquet. This big hamlet was originally built to serve postal boats. Admire the waterside Chapelle des "Nautoniers" (for boat drivers), as well as the arched stone bridge, the inn, the warehouses and a remarkable period ice house, a unique survivor of its type along the canal.
Today, visitors like to linger at the numerous terraces of the hamlet's guinguettes (riverside restaurants), in the artists' galleries and in the fascinating bookshop selling second-hand books. It's a beautiful place to appreciate time flowing slowly by on the canal.
favorite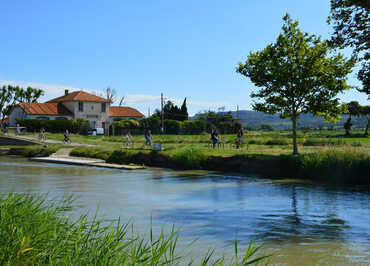 favorite