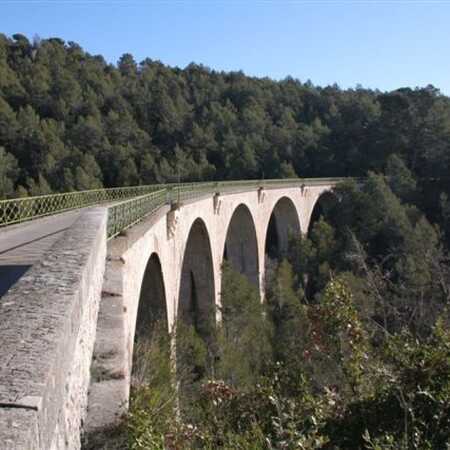 Viaduc du Rayol à Seillans © OTIPF
south
Rayol Viaduct
For a feeling of weightlessness as you cycle on high!
On the Méditerranée à Vélo stage Draguignan | Cannes, cycling over Rayol Viaduct, in the parish of Seillans, proves memorable. It provides an amazing feeling; you'll experience the sensation of being suspended in the air above the green wooded canopy of the Pays de Fayence area. The viaduct, 159m in length, was built to serve the Provençal railway line linking Draguignan to Grasse.
To enjoy your fill of beautiful views across this area, do branch off the main cycle route to climb up and visit the perched villages dotted around here. Fayence is known as a major centre for gliding; many cyclists tackling the local slopes might dream of being able to glide easily over the area like a great eagle!
 
favorite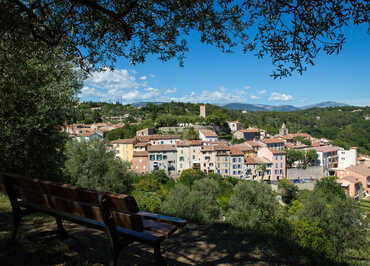 favorite